Procedures
Areas of Care
We believe that appropriate care starts with open communication and with the dentist and the patient working together to develop a plan that will result in lifelong dental health.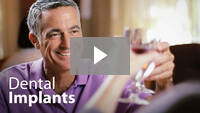 Often the best solution for replacing missing teeth is with dental implants. Since 1984, Dr. Rozema has taken extensive advanced training about implant restorations. Dr. Rozema can help you understand about dental implants and determine if dental implants are the correct decision for you. Follow the link below for more information.
Learn more about dental implants.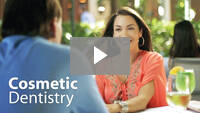 Dr. Rozema has taken numerous advanced courses in aesthetic and restorative dentistry. He utilizes his training along with advanced materials and customized dental laboratories to create beautiful, long-lasting enhancements to individual teeth or the whole smile. From Instant Orthodontics to gum lift – learn more about Dr. Rozema's exceptional cosmetic dentistry procedures!
Dr. Rozema has extensively studied the area of TMJ disorders and bruxism. He is well versed in the diagnosis and treatment of temperomandibular joint and bite disorders, and he can help you understand your needs and help you decide on a proper course of treatment. Dr. Rozema teaches in the areas of occlusion (bite) and splint therapy at the Pankey Institute for Advanced Dental Studies (www.pankey.org and www.pankeydentist.org).
Dr. Rozema has advanced training in and has been certified by the state of Georgia to administer conscious sedation for patients who are anxious about dental treatment. Conscious sedation does not put a patient to sleep, but through the use of oral medications in combination with nitrous oxide, it places the patient in a very relaxed but responsive state for the course of treatment. Dr. Rozema is a member of DOCS (the Dental Organization for Conscious Sedation ) and will be happy to meet with you to decide if you would benefit from treatment while under sedation. For more information, go to our sedation dentistry page.
Make an appointment
Hours of Operation:
Monday-Wednesday: 7:30 a.m. – 4:00 p.m.
Thursday: 7:30 a.m. – 12:00 p.m.
Friday-Sunday: Closed